GIAA Successfully Concludes Full-Scale Exercise (FSE)
Wednesday, November 4, 2020
The A.B. Won Pat International Airport Authority, Guam (GIAA) successfully concluded their Full-Scale Exercise (FSE) testing their response to an on-airport emergency. This triennial exercise is mandatory as part of the Airport Operator's certification under the Federal Air Regulations (FAR) Part 139 and under the supervision of the Federal Aviation Administration (FAA) Airport District Office (ADO) out of Hawaii.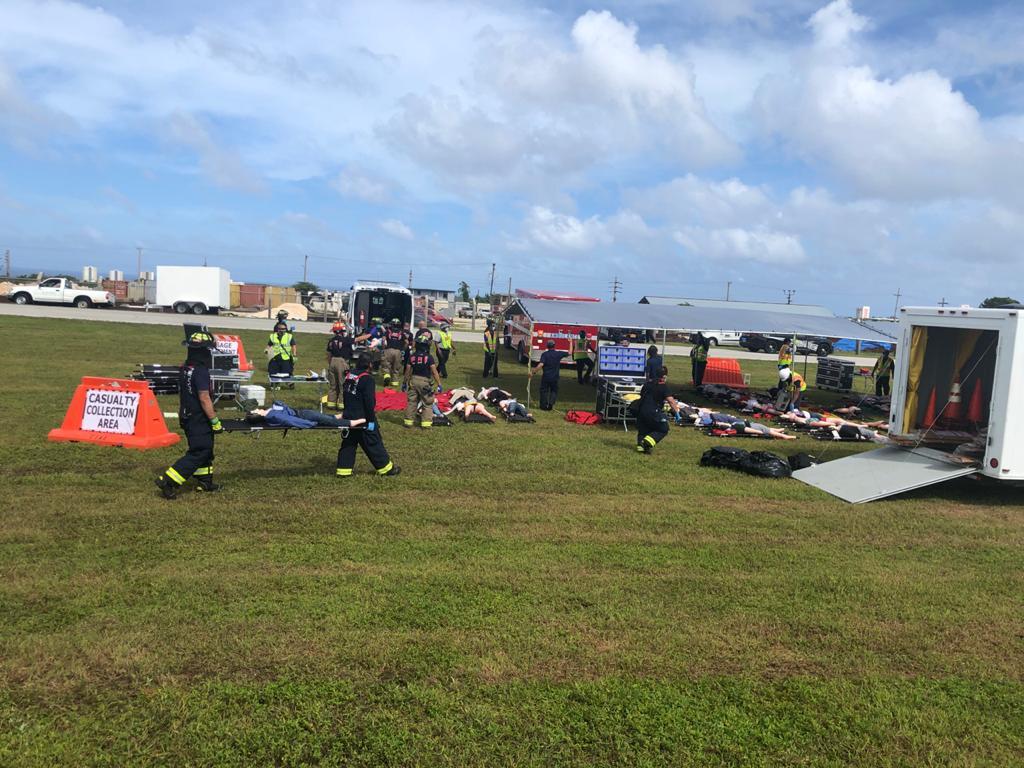 GIAA simulated the crash landing of a Corona Air flight #1104, a B737 aircraft with 100 souls and 4,200 lbs. of fuel on board. The simulated flight crashed on Runway (RW) 6L/24R after experiencing flight control issues upon approach into GIAA.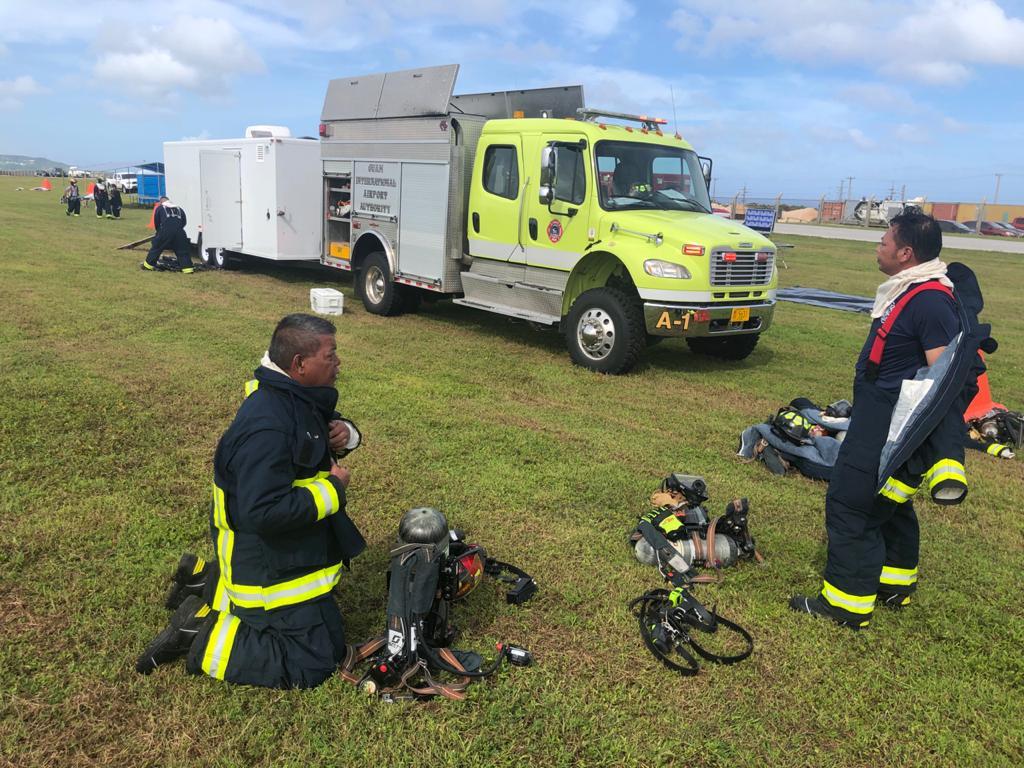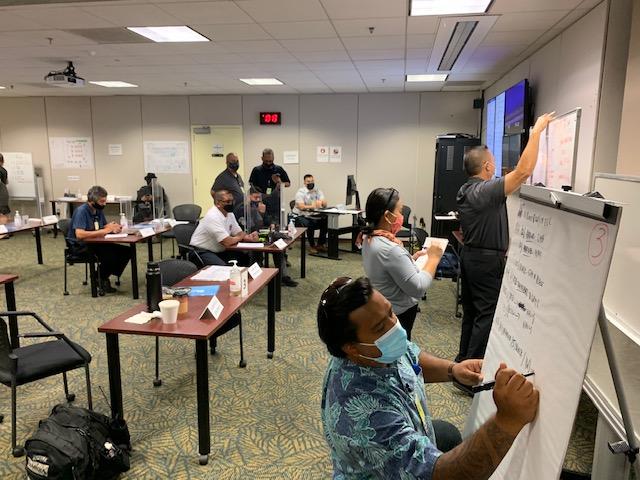 This year's exercise had to be modified because of the ongoing real-world impact of the COVID-19 pandemic. Instead of using volunteers as victims, GIAA had to make due with one hundred (100) dummy dolls to meet the required number of victims for our specific airport index as ranked by FAA.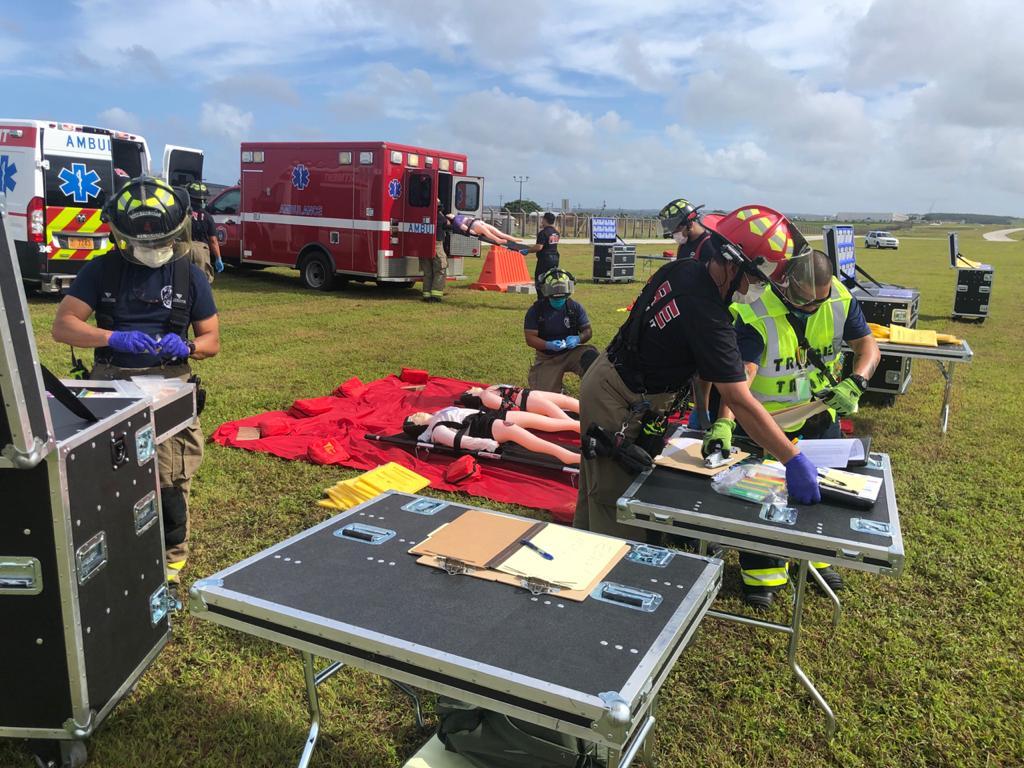 Part of the Airport's response includes the standing up of an Emergency Coordination Center (ECC) at the terminal to facilitate and coordinate all information, logistics and serve as a central communication point for all stakeholders.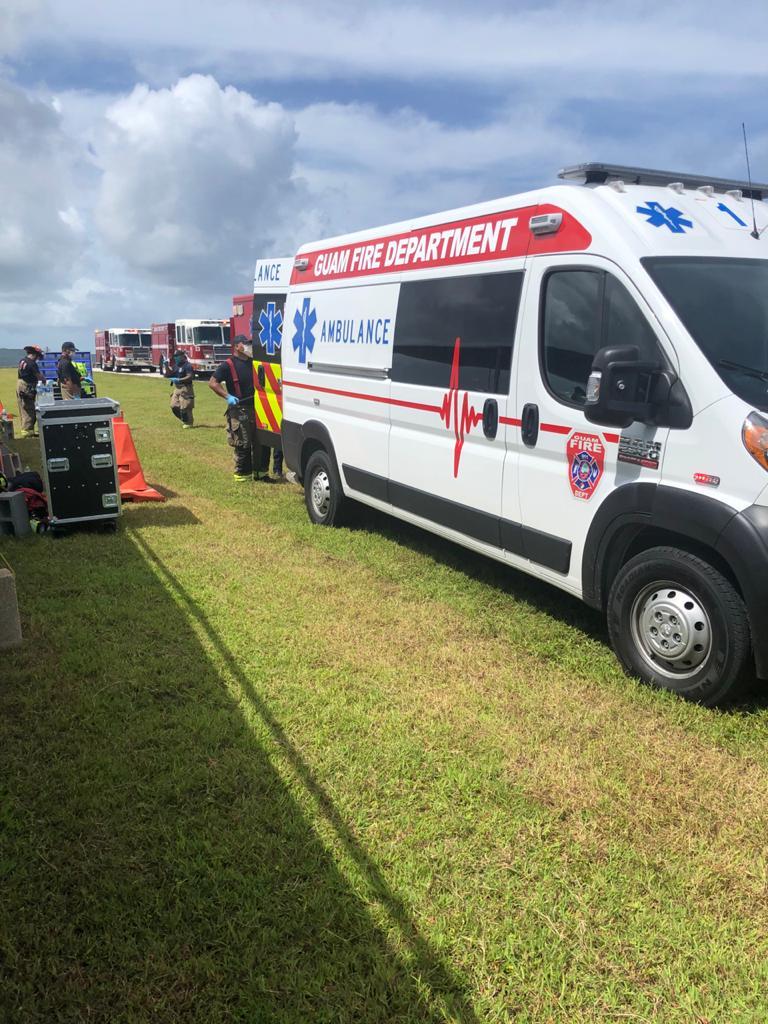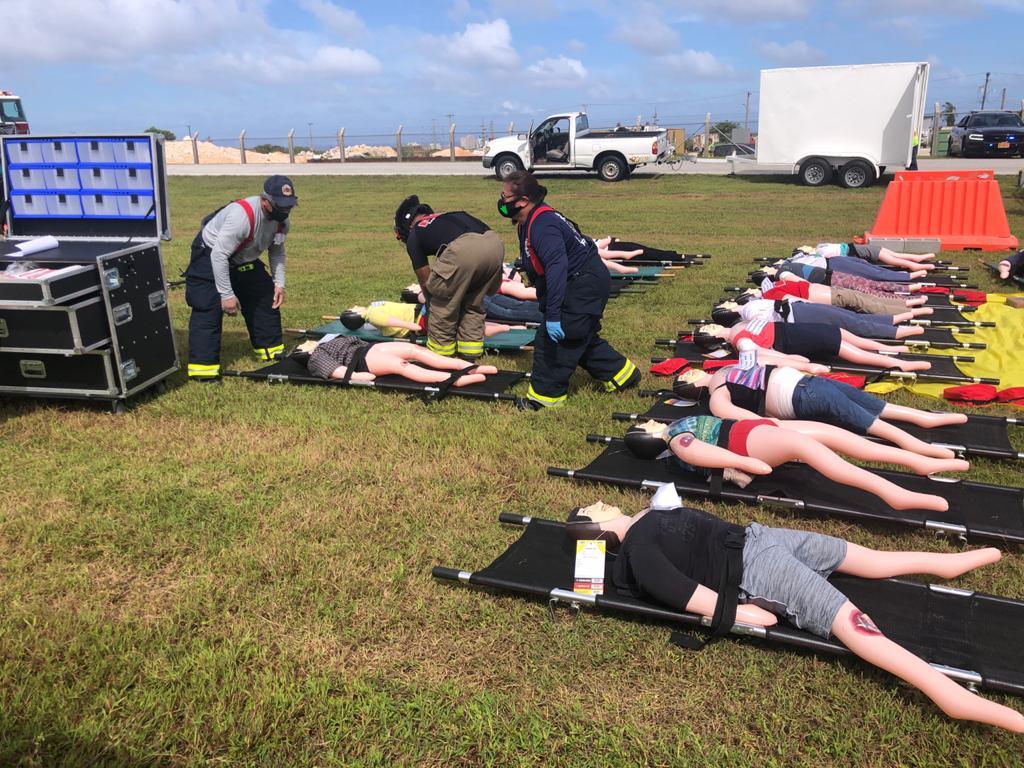 The number of agencies and stakeholders participating in this year's exercise was limited to the following main players: the FAA ADO, FAA Air Traffic Control (ATC), Transportation Security Administration (TSA), Customs & Border Protection (CBP), Guam Customs & Quarantine Agency (CQA), Guam Homeland Security/Office of Civil Defense (GHS/OCD), United Airlines, Menzies Aviation, Guam Fire Department (GFD), Guam Police Department (GPD), Guam Memorial Hospital (GMH), the Department of Public Health and Human Services (DPHSS) and the Airport team from all eight (8) divisions. Some players participated in the exercise virtually, via Zoom.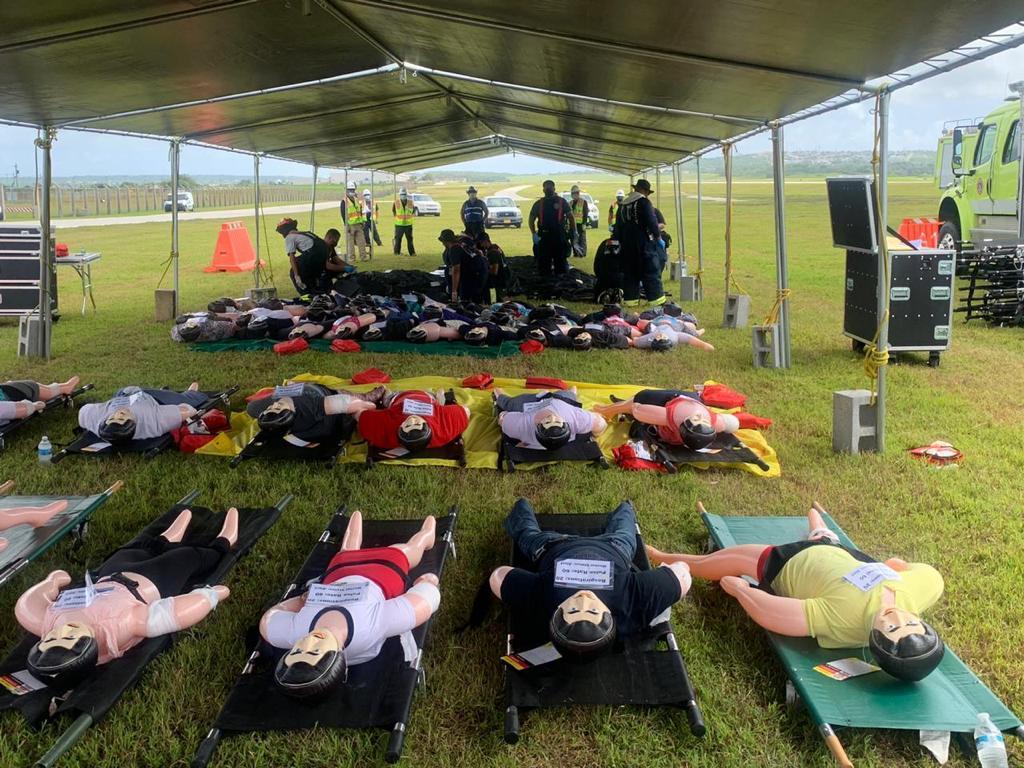 "We are very proud to have executed a successful exercise and we were able to discuss various issues for improvement because we are firm believers that there is always room for improvement! I want to extend my thanks and kudos to all who were involved in this year's exercise. Although, not my first, it was my first as Airport Executive Manager. It was wonderful to see the level of professionalism and commitment to excellence on display!" said John "JQ" Quinata.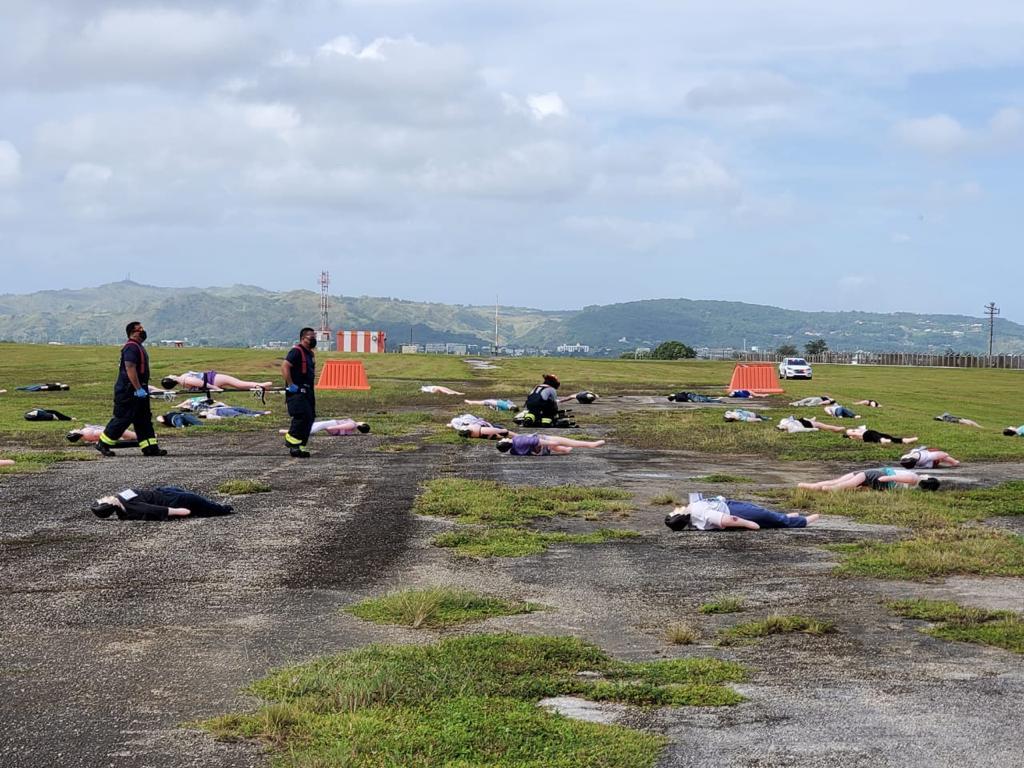 Quicklinks
To assist you in planning your departure or arrival at the A. B. WonPat International Airport, Guam, some general information is readily available...

Learn More