Japan 's First Female Airline Captain Conducts Flight Training at GUM Facilities
Tuesday, October 19, 2021
The A.B. Won Pat Guam International Airport's reputation in the region for quality facilities that led to Japan Airline's decision to conduct flight training on their B737 and B767 aircraft is now enhanced with another first on Guam!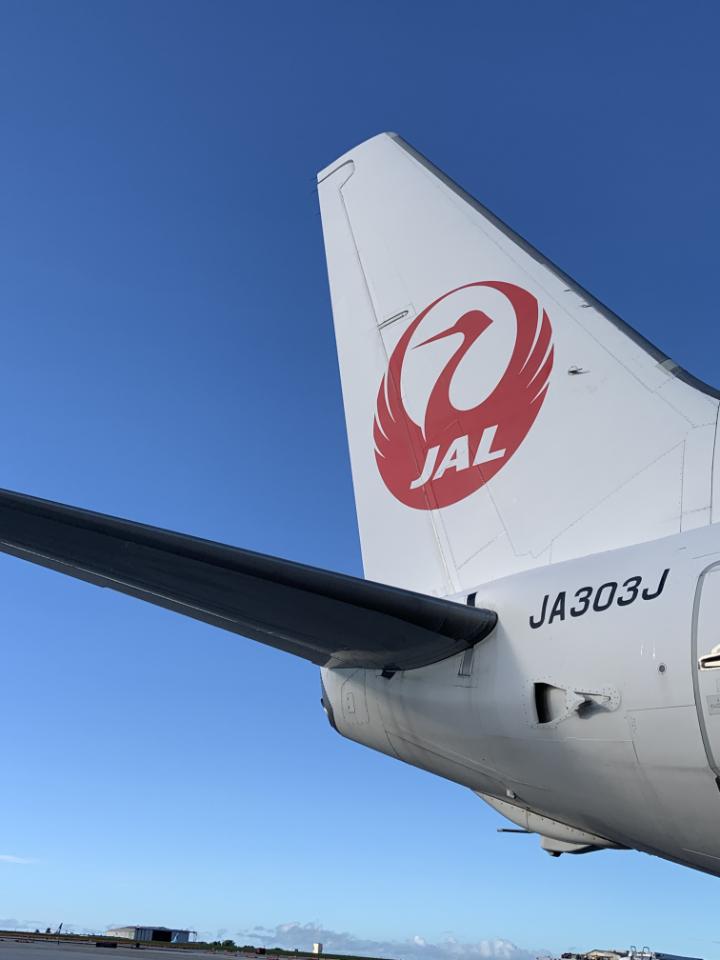 Captain Ari Fuji, the first female commercial captain pilot in Japan and Japan Airlines, is one of the flight instructors for this October's pilot training on B737-800 aircraft.  Captain Fuji made history in 2010 when she became Japan's first female commercial airline captain.  This historic milestone paved the way for other females to take up similar roles in aviation.  See JAL's introduction of Captain Fuji on the Japan Airlines Face Book link at https://www.facebook.com/JapanAirlinesWorldwide/posts/2916043805129215?comment_id=2920019074731688&reply_comment_id=2922552917811637.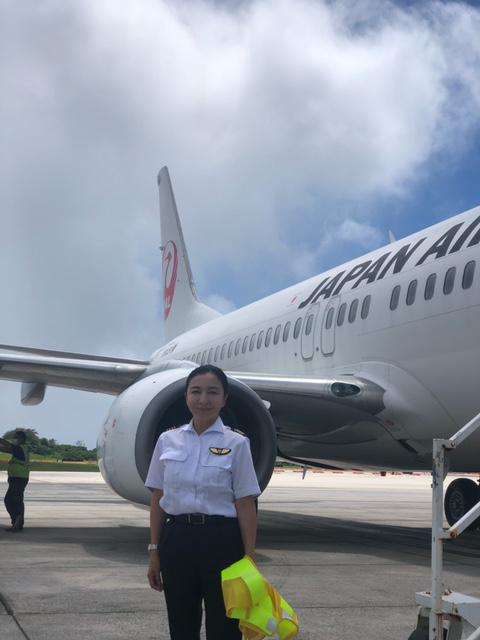 "GIAA is excited to have Captain Fuji conduct training at our facilities.  The exposure of her training here  is important in that, throughout the Asia Pacific region, there is a shortage of pilots, and Captain Fuji can influence women to take up this very important occupation that benefits tourism, and our region, stated GIAA Executive Manager John "JQ" M. Quinata.
From October 11 through 20, 2021, four flight instructors including Captain Fuji are training 8 pilot trainees.   Training consists of full operations that include take off, landing, touch and goes, taxiing and parking at the gates on Guam Airport's runways, taxiways and gates.  JAL's pilot training on GUM facilities has seen a total of 373 pilot interns graduate from the JAL Pilot Training from its inception in October 2013.  Eight more graduates are anticipated to graduate at the conclusion of Captain Fuji's training session on October 20, 2021.
Captain Fuji expressed, ""Guam Airport offers a great opportunity for our JAL Pilot Trainees to gain the necessary skill and knowledge.  Friendly environment with excellent support and understanding of our pilot training program.  ATC (Air Traffic Control) is very supportive and helps us determine to make the necessary decisions since we can use two runways depending on the approach type. I'm excited to see these eight pilot trainees graduate from this program.".
Japan Airlines has set aside some time for media to conduct interviews and photos with Captain Ari Fuji on October 20, 2021 @ 11:00am.   Interested media, please contact Japan Airline offices to confirm your interview/photo shoot schedule. JAL POC Hajime Fujiwara, Director of Administration  [email protected]
Quicklinks
To assist you in planning your departure or arrival at the A. B. WonPat International Airport, Guam, some general information is readily available...

Learn More